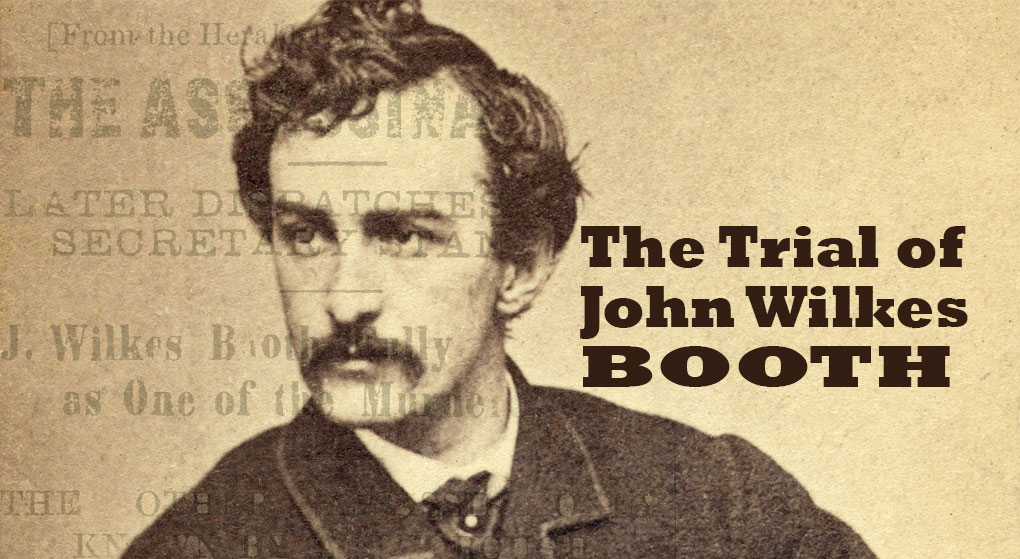 "Trial of John Wilkes Booth"
New for this year at the Festival: "The Trial of John Wilkes Booth"
What if President Lincoln's assassination wasn't just the mad act of a Southern sympathizer?
What if it had been financed by the fugitive government of the Confederacy?
What if officials in the U. S. government had been tipped off about the plot in advance?
Why did General Grant and Secretary of War Stanton decline to go to Ford's Theatre with the Lincolns?
Why was John Wilkes Booth shot dead, despite orders to the contrary?
Why had Booth tried to visit vice-president Andrew Johnson the day before the assassination?
What if Booth had been taken alive and put on trial?
What would have come out about the wider conspiracy to assassinate the president?
Why did Lincoln have a dream predicting his own death?
What has Charles Dickens to do with all of this?
Find out at The Trial of John Wilkes
Ford's Theatre – 3:30 p.m., Saturday and Sunday, February 27 and 28, 2016
Price – $10
Tickets on Sale Now!