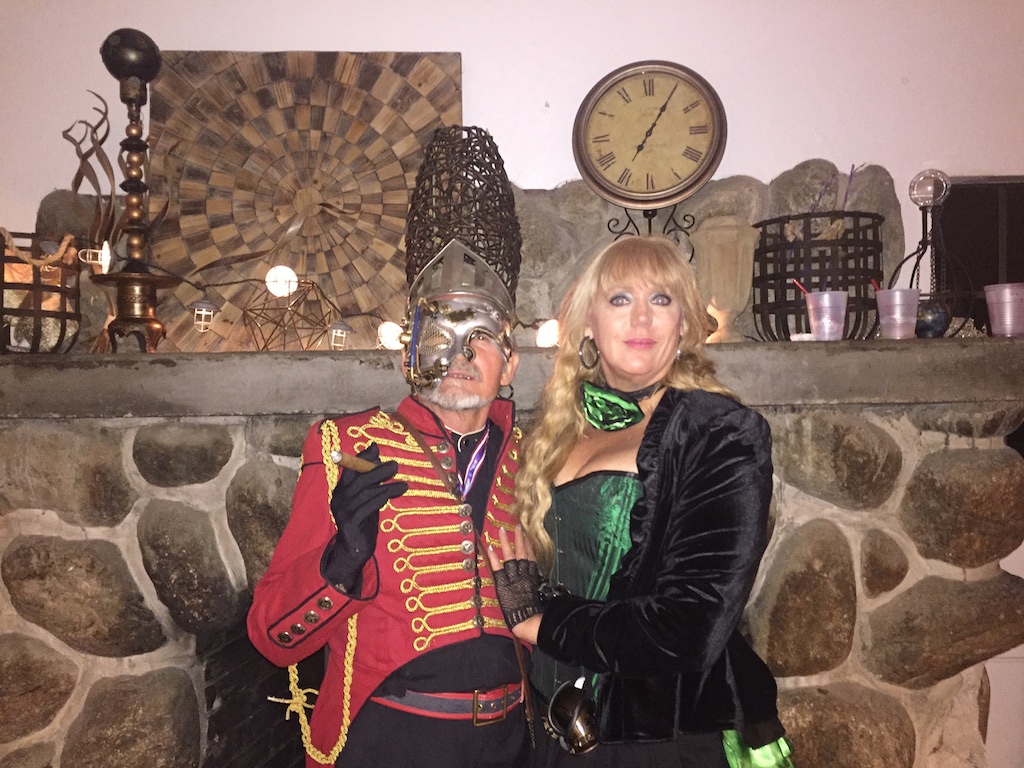 Notes from the Perpetual Motion Steampunk Ball
On a beautiful summer evening in June, Steampunk aficionados enjoyed our Perpetual Motion Steampunk Ball. A specially constructed orchestra serenaded attendees with selections from forgotten, 19 th Century masters and Dance Master Logan Creighton provided excellent instruction in the minuet, the reel, the tarantella and more. On the patio Edward Jamison, fire performer enthralled guests with his daring feats and the Rogue Privateers demonstrated their ongoing progress in creating their replica airship. Star Foreman, noted LA photographer provided all in attendance with beautiful photographs to commemorate the evening.
The Time Portal closed promptly at 11:11:11 POST MERIDIAN and will remain closed for now.
---
Photos courtesy of Doug Grant