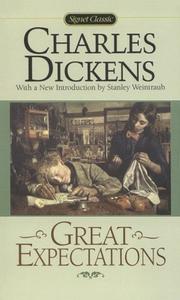 Welcome to the first of our two Great Expectations issues; the chosen novel for the theme of this year's 25th annual Riverside Dickens Festival, the weekend of February 23-25.
Great Expectations is the most rare and scarce of any of Dickens' major works. It first ran in the author's own periodical, All the Year Round, for 18 months (1860-1861).
Aside from being published in three volumes in book form; nearly the entire first edition, first issue volumes were bought up by the British libraries. Today, the Chapman and Hall triple-decker goes for $50,000 and upwards.
We present in this issue, with the kind permission of the author, a reprinted piece by Vikky.
You will also discover within our pages your trivia-filled GRAD GRIND, devoted entirely to Great Expectations. Also for your enjoyment is our Who Is This quiz.
Looking for some inside information on the RDF? It's here! Please also check out our back page for upcoming Dickensian-related events. We look forward to seeing you at our upcoming meeting at Jenny's on September  16th!