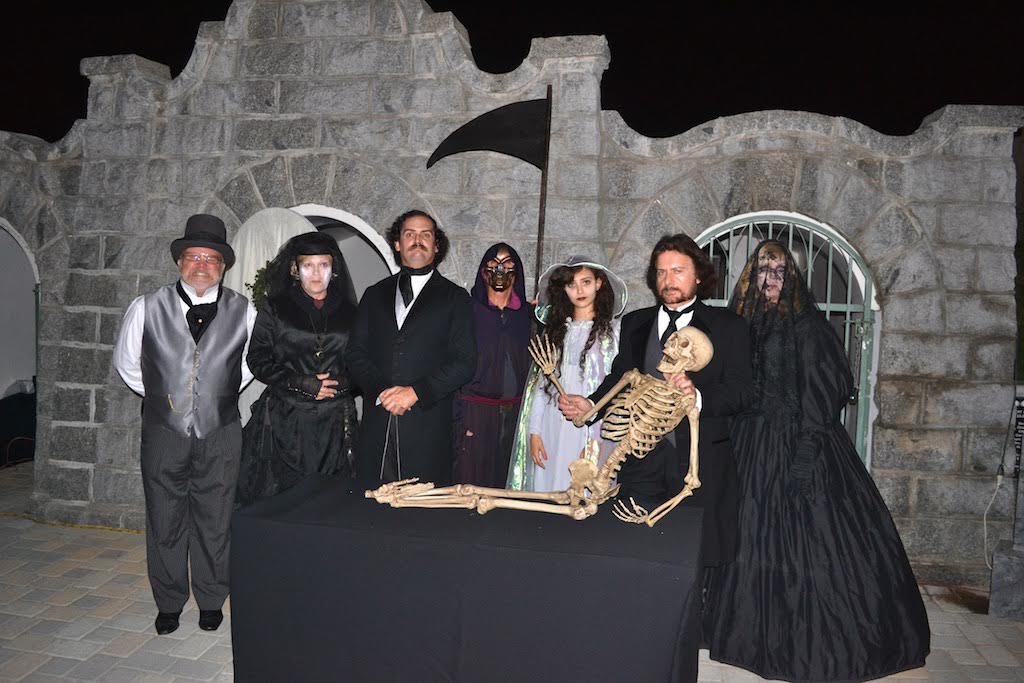 Fall Fundraisers Announced
Tickets for the following are on sale now:
Tales from the Victorian Crypt III
at Riverside's
Evergreen Memorial Historic Cemetery
October 14 & 15, 2016
Gates open at 6:00 p.m.
Pre-nocturnal Entertainment – 6:10
Tales from the Crypt – 7:00 p.m.
Tickets: $25
Featuring the tortured souls of several unrequited lovers along with our special ghost Edgar Allan Poe.
Come to the graveyard for an evening of Romance, Love, and Death
— but not necessarily in that order.
---
Danse Macabre Masquerade
Don't miss Riverside Dickens Festival's Danse Macabre Masquerade
at the First Christian Church
4055 Jurupa Avenue, Riverside
October 22, 2016
Tickets: $25
at the corner of Jurupa and Brockton in Riverside.
Come for the dancing, stay for the games.
The doors open at 8:00 PM.
Realize your costume fantasies, indulge your dreams of disguise, and, remember — – come as you aren't.
---
Oliver's Soup Kitchen
Where will you find singers, magicians, musicians, Charles Dickens, and a bunch of his costumed friends on November 5?
Oliver's Soup Kitchen
hosted by and for the benefit of the Riverside Dickens Festival
and Calvary Presbyterian Church
4495 Magnolia Avenue, Riverside
for their Hot Meals Program.
Tickets are only $25.
Children under 10 Free
Come to the church
3:00 to 6:00 PM
to sample gourmet soups and breads donated by local Riverside restaurants.