Soirees Mystique
This event is part of a series that starts on February 24 @ 12:15 pm and ends on February 25 @ 2:15 pm
February 24 @ 12:15 pm

-

1:15 pm

$10.00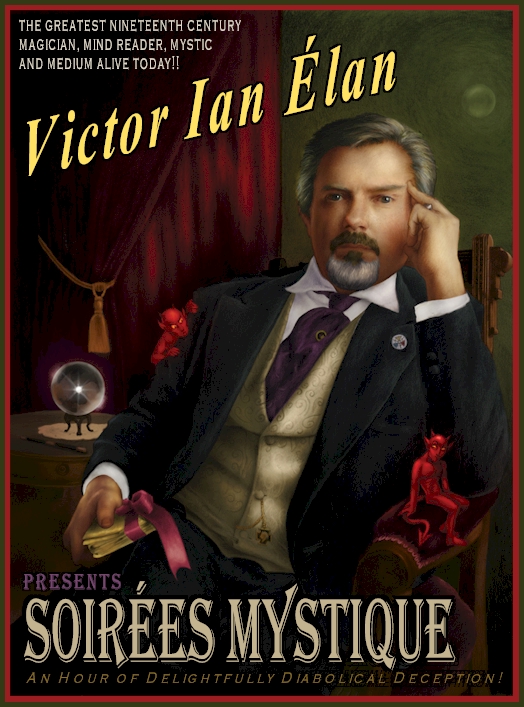 A Delightfully Diabolical Deception!
A new event that features 19th century Victorian prestidigitation and legerdemain inside one of the most significant Spanish Revival structures existing in Southern California, the historic First Congregational Church of Riverside.  Soirees Mystique combines magic, mind-reading and mysticism to deliver an extremely unique experience to a limited gathering for each show.
19th century conjuror and clairvoyant Victor Ian Elan will take participants on a journey back to a time when the drawing room became the stage for intrigue and deception and wealthy patrons regularly invited magicians, mind-readers, and mediums into their parlors to amuse and amaze intimate groups comprised of beloved friends and their invited guests.  Within such sophisticated surroundings, audiences will witness demonstrations in 19th century conjuring and observe experiments in Victorian mind-reading; all within a period perfect setting.
Saturday and Sunday – February 24 & 25, 2018
$10 per person – space is limited
Saturday, February 24 – 12:15 p.m. and 2:45 p.m.
Sunday, February 25 – 11:45 a.m. and 2:15 p.m.
First Congregational Church
3755 Lemon Street (Enter on Mission Inn Avenue)
Similar Events