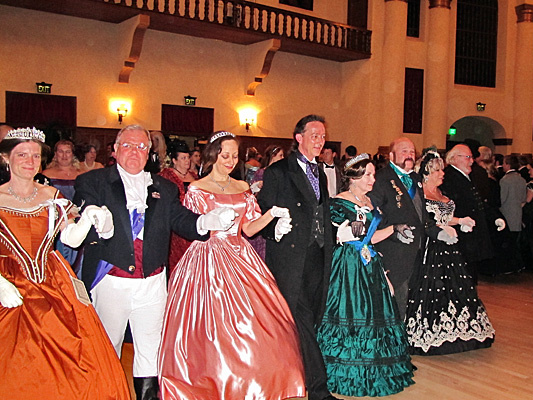 Dance Classes are finally here!
Dance Classes are finally here!
Prepare for Mr. Fezziwig's Ball!
UPDATE! Dates have changed! Please see below for updated dates:
January 22nd, February 12th and 19th
2:30 p.m. to 4:30 p.m.
Goeske Center
5257 Sierra Street
(Near Sears on Streeter)
Riverside, CA
$5 per class
---
Mock Ball
February 18 – 1:30 p.m.
$15 per person
First Christian Church of Riverside
4055 Jurupa Avenue
Dance Master, Tom Willson will be in attendance to give a preview of the Fezziwig's Ball dances.
This is an excellent opportunity to be sure you're comfortable in your hoop and your dancing slippers will do you well for an entire evening of dancing.
Click Here to Download 2017 Mr. Fezziwig's Ball Dance Card and Instructions
For more information: info@dickensfest.com